Our Experts
Learn about the diversity of experience that makes such ERGP a trusted partner.
---
Alan McDonald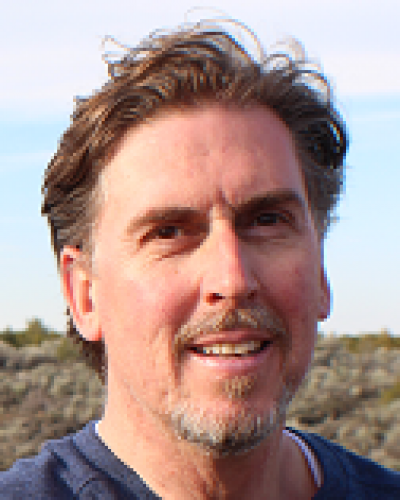 Alan MacDonald (B.Sc. Physical Geography/Ecology and Master of Environmental Design, University of Calgary) is the Founder of ESG Management Solutions, a global collective of ESG professionals whose purpose is to help organizations manage risk, embed sustainability, and improve their ESG performance. Alan has more than 40 years of international experience in energy, mining, infrastructure, and technology. He created or co-created more than 20 start-ups in his career to date, including environmental technology companies, indigenous joint ventures, and international consulting businesses. Alan is the Former Global Technical Director for Sustainability in Design at WorleyParsons and has extensive Indigenous partnering and capacity building experience. He is a pioneer in the use of life cycle assessment, risk and opportunity management, and well-done impact and materiality assessments in the pursuit of sustainable development.
Alan is the co-author of numerous social and environmental guidelines, including guidance documents for Environment Canada, CCME, ARPEL; AEUB, CAPP; RRTAC; as well as government departments and numerous mining, construction, and energy companies. He is currently part of the Senior Management Team for the Inuvialuit Energy Security Project.
Alem Cherinet
ERGP Project Coordinator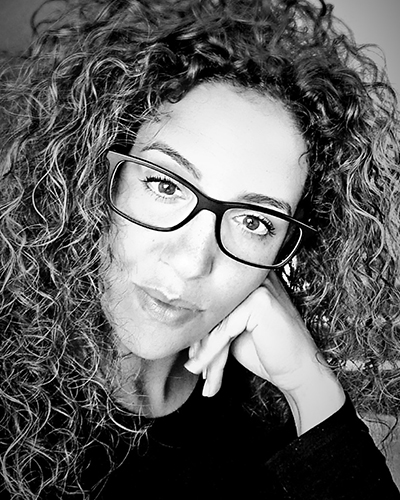 Alem Cherinet (BAs University of Calgary; MA University of Calgary) is the ERGP Projects Coordinator, responsible for domestic and international project management across the center's programming spectrum.
Alem's background is highly interdisciplinary. Initially a paralegal, she went on to work in public, private, NGO, and academic sectors. Her portfolio reflects more than fifteen years in project building, management, strategic advising, capacity building, and policy development. She is also an organizational consultant. Alem's academic expertise is in the field of complex governance, specializing in dynamics of conflict, violence, and security. A Political Scientist with undergraduate degrees in International Relations and Latin American Studies, she is recognized for specialties in brokering, negotiation, and identifying crucial mechanisms in problem solving.
Alem is a former resident of the University of Calgary Latin American Research Centre, and an Affiliate of the Rethinking Latin American Studies from the South (RLASS) working group.
Dr. Bev Dahlby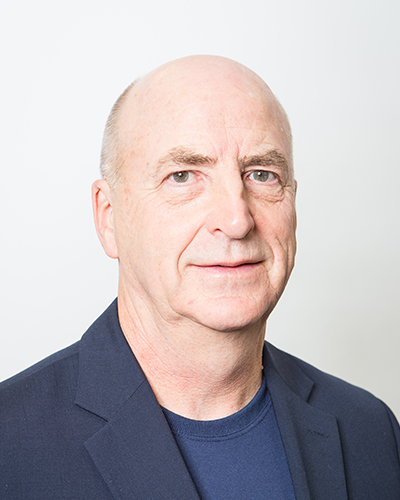 Dr. Bev Dahlby (PhD, London School of Economics), is a Professor of Economics, Distinguished Fellow, Research Director and the Director of the Tax and Economic Growth Program at The School of Public Policy, University of Calgary. He has served as a policy advisor to the federal and provincial governments in Canada on a range of fiscal policy issues, including the reform of business taxation, the fiscal equalization program, infrastructure grants, tax credits for television and film industry, taxation of inbound foreign direct investment, and saving non-renewable resource revenues. Dr. Dahlby has published extensively on tax policy and fiscal federalism. His international experience includes advisory work on tax reform for the IMF in Malawi, for the Thailand Development Research Institute, and for the World Bank in Brazil and Mexico. He served on Statistics Canada's advisory council from 2005 to 2012 and as a member of the Jenkins Panel on federal support to research and development in 2010-2011. Currently, Dr. Dahlby was a member of Canada's Ecofiscal Commission, and served as the Chair of British Colombia's Commission on Tax Competitiveness, as well as the Blue Ribbon Panel on Alberta's Finances.
Brad Hubbard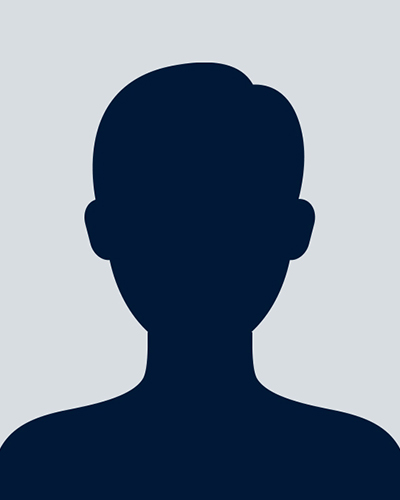 Brad Hubbard (BSc. in Engineering (Civil), University of Manitoba) has had a forty year career regulating Alberta's oil and gas sector with the Energy Resources Conservation Board, Alberta Energy and Utilities Board and Alberta Energy Regulator (AER). His most recent positions include Lead, Training and Development, and Senior International Advisor in the AER's International Centre of Regulatory Excellence (ICORE) Development Program. Mr. Hubbard's past areas of work include regulatory operations; regulatory analysis and development of policy, requirements and processes; hearings and administrative tribunals; and stakeholder engagement. He has extensive experience in presenting on general hydrocarbon regulation, Alberta's and Canada's regulatory models, and other technical subjects to a wide range of audiences. He also developed and delivered the Canadian Energy Management and Regulation course at the Haskayne School of Business, University of Calgary, as well as developed and delivered multi-day workshops on Alberta's energy regulation model for foreign regulators.
Brian Livingston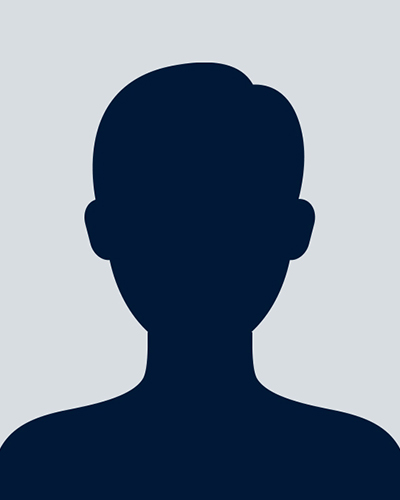 Mr. Livingston (Bach. Of Law, Toronto, B.Sc. (Eng), Queen's University) served as vice-president, general counsel and corporate secretary of Imperial Oil Limited from 2002 until December 31, 2013. Prior to that he worked with Imperial Oil as Manager of Tax, in a number of Treasurers jobs (one with Imperial's parent company of ExxonMobil), as a lawyer and as an engineer. He also worked in a two-year assignment with a policy group in the Energy Department of the government of Canada. Mr. Livingston's academic background in engineering and law, plus his work experience, has given him a wide exposure to all aspects of the resource extraction industry. The areas include the negotiation of royalty rates with governments, the dealings with various regulatory agencies whose approval was needed to construct the project, the financial analysis and acquisition of large resource corporations, the negotiation of benefits and access agreements with First Nations, and the marketing of crude oil and natural gas. As corporate secretary, Mr. Livingston has experience in dealing with board of directors, including corporate governance matters (both Canadian and U.S), executive compensation and securities law matters affecting public companies.
Dan McFadyen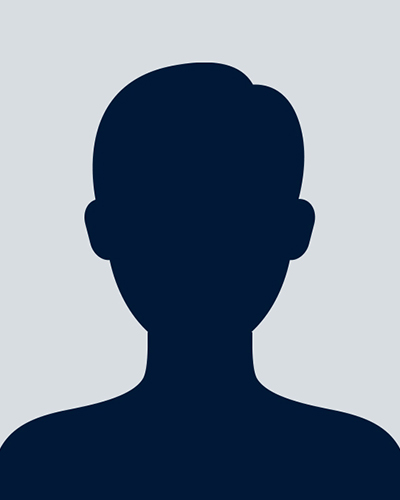 Mr. McFadyen (B.Sc. (Mechanical Engineering, Manitoba)) is a professional engineer with over three decades of experience in the public service and the energy sector. Following his tenure as Chairman of the Energy Resources Conservation Board (ERCB) from 2008 -2012, Mr. McFadyen joined The School as an Executive Fellow and served as the Director of the Extractive Resource Governance Program (ERGP) from 2013-2017. He has served as the Mexico Liaison for the ERGP as well as a contributor to the Mexico Energy Reform project. Prior to joining the ERCB, he was appointed Alberta Deputy Minister of Energy in January 2006 where he was responsible for a diverse resource development portfolio that included oil, oil sands, natural gas, petrochemicals, electricity, coal and minerals. Earlier, Mr. McFadyen has served as: Vice President, Regulatory Affairs and Public Policy with the Canadian Energy Pipeline Association (CEPA), Deputy Minister of Energy in Nova Scotia, key positions in the Saskatchewan Research Council, and the Saskatchewan Departments of Industry and Resources and Energy and Mines. Over his career, Mr. McFadyen has developed expertise in energy and mineral policy and planning including strategic planning, mineral tenure policy and practice; fiscal regimes; regulatory policy and practice; research and technology and energy related environmental issues such as climate change. Mr. McFadyen serves as an independent Director on the Board of Directors of Petroleum Technology Alliance Canada.
David Wentworth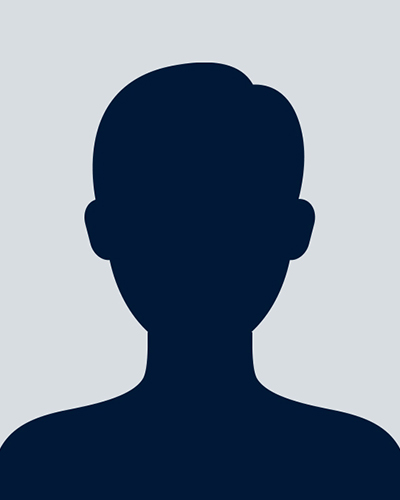 David Wentworth (M.F.S., Yale University) has over thirty years of expertise in tax policy and retirement policy, including: business and individual taxation; tax regimes for extractive industries; taxation and regulation of financial institutions and products; international tax; consumption taxes; tax expenditures; property taxes; estate taxes; public and private pensions; and tax administration. He has worked for organizations such as the World Bank, the International Monetary Fund, and the United States Department of Treasury with broad experience assisting developing nations. Mr. Wentworth also has extensive leadership experience, including staff hiring and direction, budgeting, strategic planning, project management and evaluation, and representing organizations in public. He is an expert data analyst and computer programmer, with special emphasis on modeling and revenue estimating. He is also skilled at presenting clear and cogent analysis and technical results to both expert and general audiences, either orally or in writing.
Deborah Archibald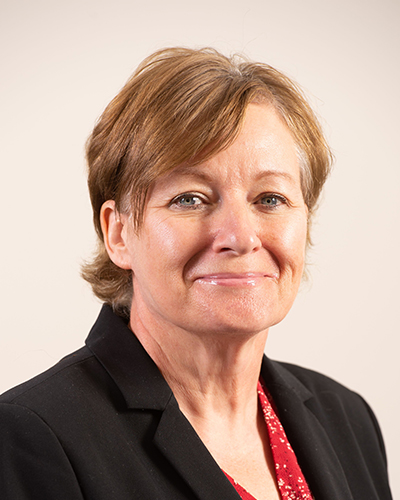 Deborah Archibald (H.Bsc., Geology), Lakehead University; Masters of Management Science, University of Waterloo), is the former of the Extractive Resource Government Program (ERGP) at The School of Public Policy, University of Calgary.
She has experience both as a government official and as a mining geologist, with background in both the technical and regulatory issues faced in the mining industry. As an Under-Secretary with a subnational government in Canada (i.e., the Northwest Territories), Ms. Archibald was responsible for establishing a legislative framework for the responsible and sustainable management of oil, gas, and mineral resources; for developing and implementing a Northwest Territories Mineral Development Strategy; oversight of the NWT Geological Survey and for initiating the development of the NWT Mineral Resources Act. This public sector experience is underpinned by her formal training as a geologist and ten years experience in the private sector as both a mineral exploration geologist and mine operations geologist. In April 2017, Ms. Archibald left the GNWT to establish her own consulting firm to provide strategic advice to all levels of government on the development of their mineral and petroleum resources.
Deborah remains an Executive Fellow of the School of Public Policy.
Freddy Cáceres
ERGP Manager
Freddy Cáceres (Bsc. Biological Sciences, Bachelor of Applied Technology in GIS, a MSc Energy and Environment, a Master's in Safety and Work Risk Prevention, a Certificate in Integrated Management: Quality, Environment and Social Responsibility; and an Engineering degree in Environmental Management) is a biologist and professional engineer with over 20 years of experience working on environmental and social sustainability through the integration of environmental sciences, social responsibility, health & safety and cultural aspects in project and business management systems. He has been the founder and CEO of an Ecuador-based consulting firm and has 15 years of experience in ESIAs for energy, mining, infrastructure, water supply, sanitation, agriculture, urban and rural development, education and health sectors, including environmental impact assessment, management plans, OH&S, emergency preparedness, hazardous waste, and environmental monitoring and audit. He has relevant related experience in Ecuador and Peru. He has extensive work experience with the World Bank Environmental and Social Framework, particularly with Environmental and Social standards, based on the IFC ES Performance Standards.
George Eynon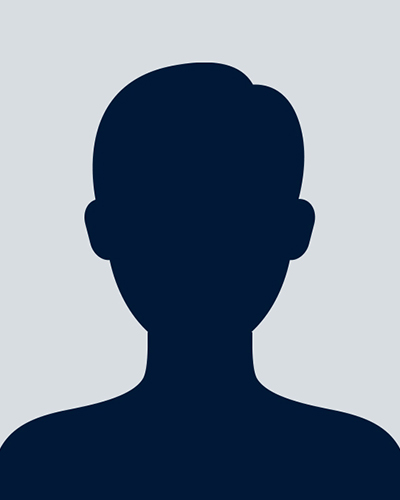 George Eynon (MSc, McMaster University) is a seasoned energy sector Executive and Board member, with 45 years' professional experience in senior technical, research, management, executive and board roles. Mr. Eynon has broad experience with regulatory agencies, education and research institutes, training organizations, professional associations, consulting firms, and the complete range of major-, intermediate-, junior- and start-up oil & gas companies. Currently, he provides strategic, operational and regulatory advice, community and stakeholder engagement, and board and governance services. Mr. Eynon also provides energy literacy short courses to clients in industry and government. He serves as an elected Councillor with APEGA (the regulatory agency for the professions of engineering and geoscience in Alberta), and as a member of the Board of Directors of CSUR (Canadian Society for Unconventional Resources). Previously, 2008- 2013, he served as a Board member at the Energy Resources Conservation Board (ERCB), and latterly as a Hearing Commissioner with the Alberta Energy Regulator (AER). From 1996 to 2008 worked in energy and management consulting and research, variously with Cambridge Energy Research Associates, Ziff Energy, geos, and the Canadian Energy Research Institute, and as a Director of SMI Oil & Gas and Derek Oil. Mr. Eynon held various technical, managerial, and executive roles in the oil and gas industry from 1972 to 1996.
Dr. Jack Mintz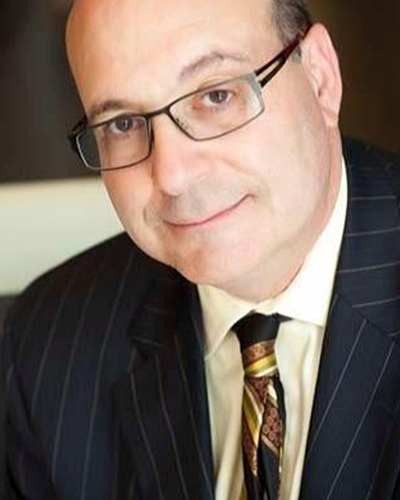 Dr. Jack Mintz (Ph.D., University of Essex) is the President's Fellow of The School of Public Policy at the University of Calgary. He previously served as the Palmer Chair and Director for seven years. He has worked in energy and mining fiscal issues including consultation on resource tax reform with New Brunswick, Israel and the International Monetary Fund. Dr. Mintz presently serves on several boards including Imperial Oil Limited and Morneau Shepell as well as chairs the Social Sciences and Humanities Research Council. He is also appointed by the Federal Minister of Finance to the Economic Advisory Council to advise on economic planning. Dr. Mintz has consulted widely with the World Bank, the Organization for Economic Co-operation and Development, and various governments, businesses and non-profit organizations. He has also had an extensive academic career, having previously taught at Queens University Economics and the Rotman School of Management at the University of Toronto. Dr. Mintz served as President and CEO of the C. D. Howe Institute 1999-2006. Widely published in the field of public economics, he was touted in a 2004 UK magazine publication as one of the world's most influential tax experts. He serves as an Associate Editor of International Tax and Public Finance and the Canadian Tax Journal, and is a research fellow of CESifo, Munich, Germany, and the Centre for Business Taxation Institute, Oxford University.
Dr. Jean-Francois Wen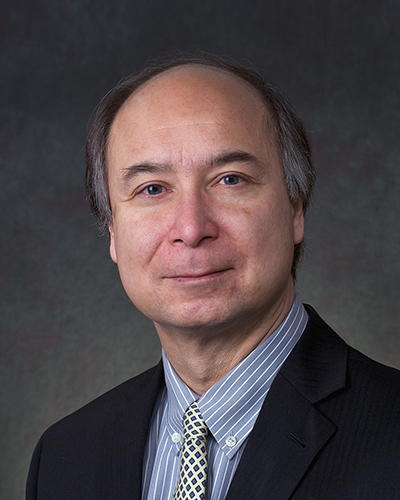 Jean-Francois Wen (PhD, Queen's University) is a retired Professor of Economics and Research Fellow of the School of Public Policy at the University of Calgary. He also participated in the Harvard Kennedy School's Comparative Tax and Administration program. Dr. Wen is a frequent consultant for the World Bank, the International Monetary Fund, and the International Tax and Investment Center on tax policy issues and fiscal regimes for natural resources. He has coauthored reports on policy recommendations in Senegal (2015), Gabon (2012, 2014), Quebec (2014), Niger (2012), and served as an external reviewer of World Bank country reports on Business Taxation (2014). He has also delivered numerous workshops on Production Sharing Contracts for government officials in Kazakhstan and Azerbaijan and has undertaken the financial modeling of petroleum fiscal regimes for international oil companies operating in Africa. Dr. Wen has published numerous articles in academic journals of economics on the topics of tax policy, social insurance programs, and economic growth. He is a coauthor of the textbook, Public Finance in Canada, 5th edition (2016) and authored a report for the Ontario government on calculating appropriate royalty rates for water used in hydroelectricity production.
Jennifer Winter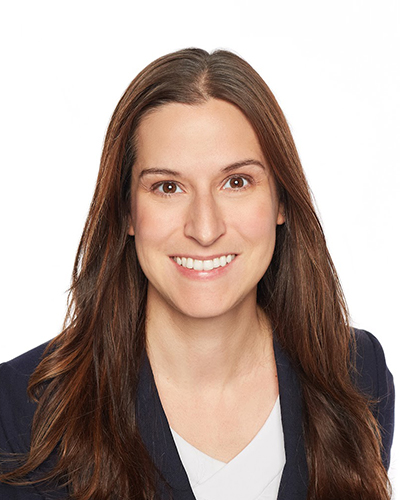 Jennifer Winter (PhD, Calgary) is an Assistant Professor and Scientific Director of the Energy and Environmental Policy research division at The School of Public Policy, University of Calgary. Her research focuses on the effects of government regulation and policy on energy development and the associated consequences and trade-offs. Current research projects are social impacts of hydraulic fracturing, comparing provincial emission-reduction policies, and federalism and climate policy. She has testified to the Senate of Canada on emissions pricing policies based on her work in this area, and has advised the Government of Alberta and Government of Canada in several capacities. Dr. Winter is actively engaged in increasing public understanding of energy and environmental policy issues; recognition of her efforts include a 2014 Young Women in Energy Award, being named one of Alberta Oil Magazine's Top 35 Under 35 in 2016, and one of Avenue's Calgary Top 40 Under 40 in 2017. Dr. Winter serves on the Future Leaders Board of Directors of the World Petroleum Council Canada and the advisory committee of the Alberta Narratives Project, and is a member of Global Affairs Canada's Environmental Assessment Advisory Group.
John Carruthers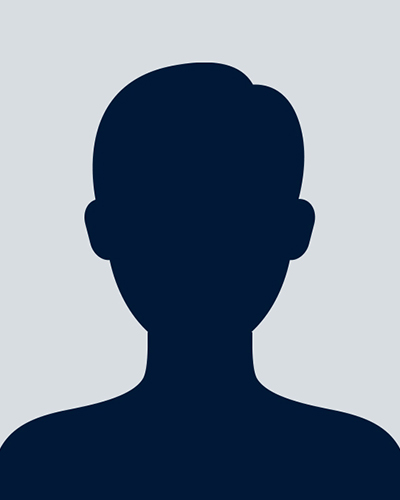 John Carruthers (BComm, University of Calgary) is an experienced energy industry President with extensive experience in business development, finance negotiation, commercial agreements, Indigenous partnerships, public & government affairs and regulatory approvals. He is an Executive Fellow at The School of Public Policy and provides advisory services in business development, commercial negotiations, government regulations, Indigenous partnerships, public & government affairs and team commitment. Previously, Mr. Carruthers was the President of Northern Gateway Pipeline at Enbridge, an $8 billion oil pipeline and marine terminal project. He has extensive experience in leading pipeline projects, including attaining regulatory approvals, First Nation participation, and land acquisition.
John P. Hayes
Research Coordinator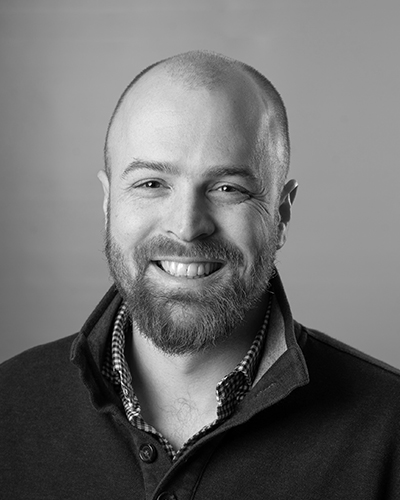 John P. Hayes (BA Hons.University of British Columbia; MA York University) is the ERGP Research Coordinator. He is currently a PhD candidate (ABD) in Political Science at McMaster University, specializing in comparative public policy and international relations. He is also a research affiliate of the Development Studies Department at the Universidad Autónoma de Zacatecas, México. John is a SSHRC Canada Graduate Scholar (2019-2022) and a recipient of the International Development Research Centre's doctoral award (2020), which has supported his research on the Mexican mining industry. His doctoral thesis examines the multistakeholder dynamics of Mexican federal policy implementation related to natural resource governance in the democratic era (2000-present). His main policy areas of focus are fiscal governance, land and subsoil rights, and environmental regulation.
John McCarthy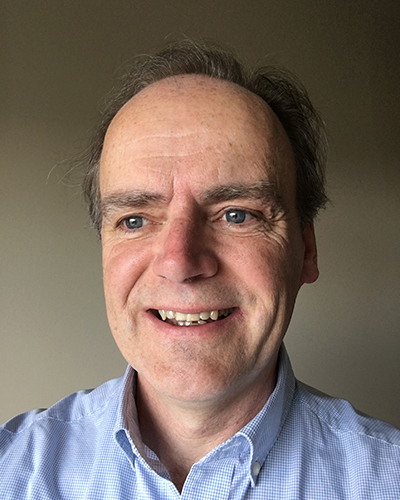 John McCarthy (B. Eng. (Mechanical), Carleton University; MBA, University of Calgary) is a professional engineer and president of Sustained Balance Consulting, specializing in regulatory compliance issues and integrated management systems. Mr. McCarthy worked for over thirty years with the National Energy Board in a variety of technical and leadership roles related to Engineering, Safety, Environment, Economics, Strategy and Regulatory Development. After retirement, John Joined the ATCO Group (an integrated energy company) for five years as a Senior Advisor and Director of Health Safety and Environment, Quality and Regulatory. John served as Director on a northern natural gas distribution company and currently serves as a Board Member of the Alberta Land Surface Rights Board and Land Compensation Board addressing disputes related to land use and energy development.
Dr. Kent Fellows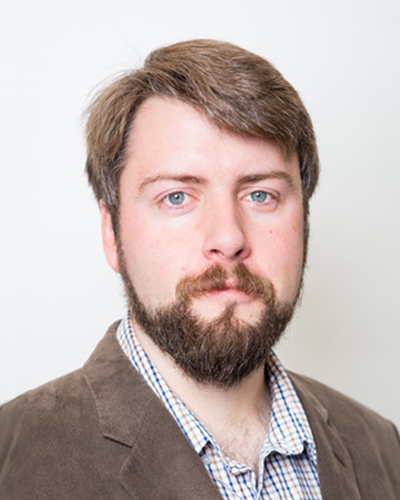 Dr. G. Kent Fellows (PhD) is a research associate at The School of Public Policy, University of Calgary. He has previously worked as a researcher for the University of Alberta's School of Public Health and as an intern at the National Energy Board. Dr. Fellows has published articles on the effects of price regulation and bargaining power on the Canadian pipeline and pharmaceutical industries as well as the integration of renewable generation capacity in the Alberta electricity market. His current research agenda focuses on the area of computational economics as applied to the construction and use of large-scale quantitative models of inter-sector and interprovincial trade within Canada. Dr. Fellows is also involved in forwarding The School of Public Policy's Canadian Northern Corridor research program, which is aimed at studying the concept of a multi-modal linear infrastructure right of way through Canada's North and near North. Other research fields include applied economics, public finance, regulatory economics, financial economics, public policy, industrial organization, and energy and environmental economics.
L. Daniel Wilson
ERGP Director
Dan serves the University of Calgary and School of Public Policy as Director of the Extractive Resource Governance Program, Centre for Regulatory Governance Policy, and as Scientific Director of the Financial Markets Regulation Program. Dan also is an Assistant Professor in the School of Business at MacEwan University, teaching courses on the law of corporate finance, business transaction law and international business law.
He recently returned to academia after an extensive career as a corporate lawyer, senior business executive and serial entrepreneur. Dan previously served as a law clerk to G.V. La Forest in the Supreme Court of Canada, an associate in a national law firm, a partner in a Calgary-based corporate law boutique, President of two junior public technology companies, an executive in a variety of multinational businesses, and co-founder of several start-up business ventures.
Dan has traveled more than 2.5 million miles to over 80 countries, and though now focused primarily on his teaching, research, and administrative obligations within academia, he continues to advise select start-up and growth-stage companies on business and legal issues. He is also the author of a variety of peer-reviewed articles in the area of financial regulation and of the annual reference text Alberta Annotated Securities Legislation published by Lexis/Nexis.
Leonardo Beltran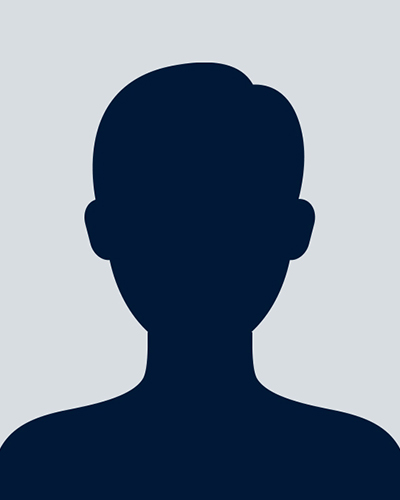 Matthew Foss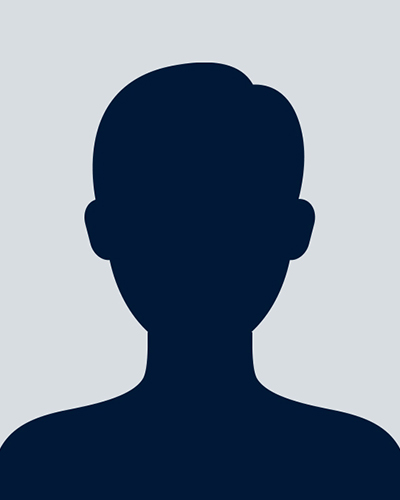 Matthew Foss (M.A. Economics, University of Calgary) has 20 years of experience in the Canadian energy industry. He recently served as the Chief Energy Economist for the Alberta Government where he was responsible for assessing the value of Alberta's energy resources, designing Alberta's oil and gas royalty formulas, programs, features and incentives, forecasting oil and natural gas prices and energy revenues, and advising Alberta on energy markets and related policies and strategies. In his career with the Alberta Government, Mr. Foss has led teams responsible for advising on market access, energy investment competitiveness, petrochemicals and refining policies, pipeline tolling and other regulatory matters, and the design and evaluation of royalty and fiscal frameworks. He has frequently provided presentations to international delegations and at international conferences. Before joining the Government, Mr. Foss worked for several years as an energy economist with the Canadian Energy Research Institute where he was responsible for price forecasting and studies related to energy supply and demand. Mr. Foss has also taught natural gas related economics courses at the University of Calgary.
Dr. Michal Moore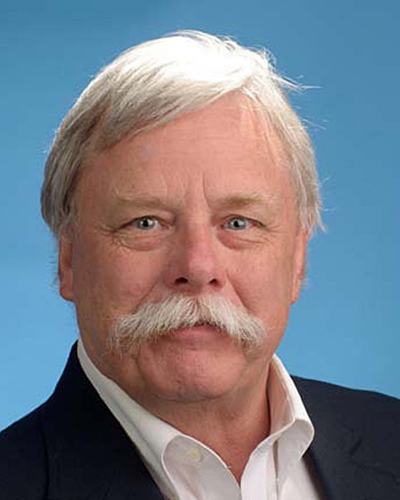 Dr. Michal Moore (Ph.D. Economics, University of Cambridge) is a Distinguished Fellow at The School of Public Policy, visiting scholar and research associate at Cornell University and Senior Fellow at the Institute for Sustainable Energy, Environment and Economy. He teaches courses on energy markets and policy, carbon valuation and policy, and regulation. He was formerly the Chief Economist at National Renewable Energy Lab at Golden, Colorado and regulatory commissioner with the California Energy Commission. Dr. Moore specializes in research on cross-border regulatory issues affecting the energy industry.
Dr. Pablo Policzer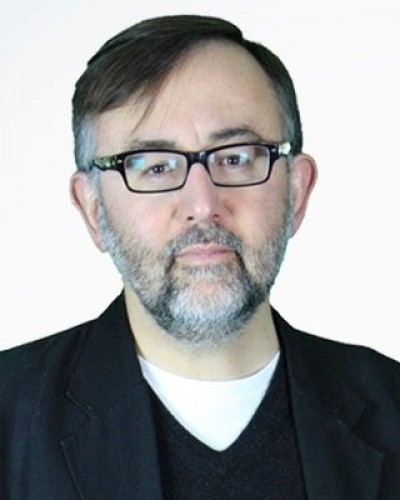 Pablo Policzer (PhD, Massachusetts Institute of Technology) is an Associate Professor of Political Science at the University of Calgary. He specializes in comparative politics, with a focus on Latin America. His research has examined the evolution of violent conflict - especially among armed actors such as militaries, police forces, and non-state armed groups - in authoritarian and democratic regimes. In recent years he has focused on the possibilities of collaborative governance in extractive industry areas, especially involving Indigenous communities, and through a complex systems lens. He will teach a new course on Complex Governance, to be offered through the Department of Political Science. He previously held the Canada Research Chair in Latin American Politics (2005-2015), and was the Director of the University of Calgary's Latin American Research Centre (2015-202).
Paul Precht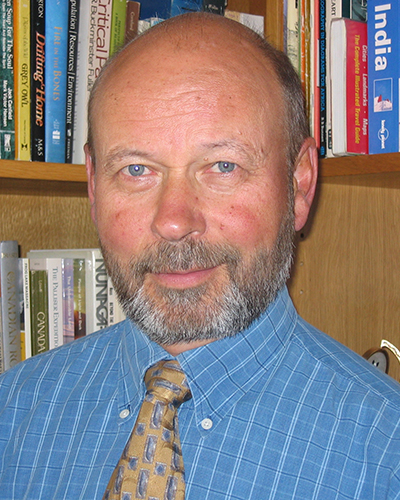 Paul Precht (M.A. Economics, University of Alberta) worked in the Treasury Department and Environment Department of the Government of Alberta before joining the Alberta Department of Energy where he worked in a variety of roles for over 23 years -- as an economic analyst and an executive. He was responsible for forecasting and analysis of a wide range of projects and policy issues in the energy sector, which took place during periods of turmoil in world oil markets and major political shifts from a highly regulated to a more market-oriented energy sector in Canada. Mr. Precht spent two years in Tanzania under a secondment to Petro-Canada International Assistance Corporation, to serve as Economic Advisor to the national oil company and the Minister of Energy in Tanzania. In May 2000, he formed a private consultancy providing training, analysis and advice on energy markets, energy policies, royalty and fiscal structures and regulatory frameworks to public sector and private sector clients in Canada and internationally. He has worked throughout Canada from coast to coast to coast, as well as in Africa, Latin America and Asia. His clients have included the World Bank, the International Monetary Fund, the African Development Bank and the Commonwealth Secretariat. Mr. Precht is a member of the International Association for Energy Economics, the Association of International Petroleum Negotiators and is Past-President of the Economics Society of Northern Alberta.
Richard Masson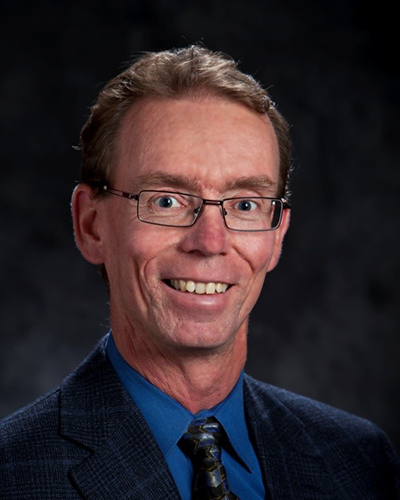 Richard Masson (MBA, Queen's University, and CFA) is an Executive Fellow of The School of Public Policy, University of Calgary, and brings over 30 years of leadership experience in energy project development and governance, energy marketing, and finance. In addition, as Chief Commercial Officer for Fractal Systems., he is leading the commercial implementation of an advanced technology which lower costs and GHGs for bitumen producers, while freeing up export pipeline capacity. He is known as a trusted advisor and effective communicator within the Calgary Energy community and is a sought after as a commentator on energy matters. Mr. Masson previously led Alberta's domestic and international commercial activities to improve crude oil infrastructure and markets access at the Alberta Petroleum Marketing Commission. He also was the Director of Oil Sands Policy and Development at the Alberta Energy Department. Mr. Masson is Vice-Chair of the Board of Governors of the University of Lethbridge, Audit Committee Chair and a member of its Executive, Finance, and Compensation Committees. He is also a First Vice-Chair of the World Petroleum Council-Canada and an Advisory Board member for Iridium Risk Management. He was previously board member of the China-Alberta Petroleum Center and board member and Audit Committee Chair for the Calgary Regional Community Board for Persons with Developmental Disabilities.
Dr. Robert Mansell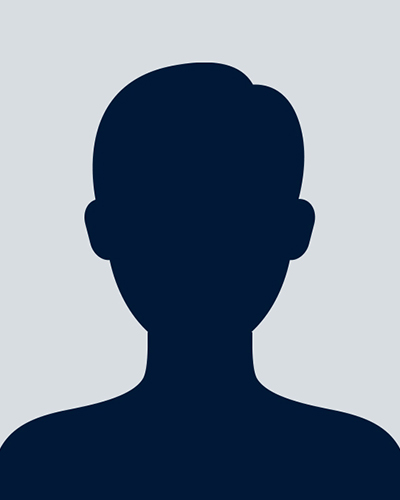 Dr. Robert Mansell (Ph.D., University of Alberta) is Founding Director of the Institute for Sustainable Energy, Environment and Economy and former Dean of Graduate Studies and Head of Economics at the University of Calgary. He has authored many studies on energy and regulatory issues and on regional economics. Examples include publications on traditional and incentive regulation; tolling alternatives for pipelines; the economic impacts of energy and related projects; fiscal transfers, policy and restructuring; and changes and challenges in the Alberta economy. Dr. Mansell is qualified as an expert witness before many energy and utility regulatory bodies. In addition to serving on a large number of University of Calgary committees, councils and task forces, he has provided extensive service on a variety of external committees and boards. Recent examples include service on the Energy Strategy Advisory Committee for the Government of Alberta; as an advisor to the Government of Canada on the Mackenzie Gas Pipeline Project; on the Canadian Academy of Engineering Energy Pathways Taskforce; and on the Council of Canadian Academies Study on Hydrates. Dr. Mansell also serves on the Boards of Directors of the Alberta Chamber of Resources, Alberta Innovates – Energy and Environment Solutions, the Canadian Energy Research Institute, the Alberta Ingenuity Centre for In Situ Energy, and the Climate Change and Emissions Management Corporation.
Robert Skinner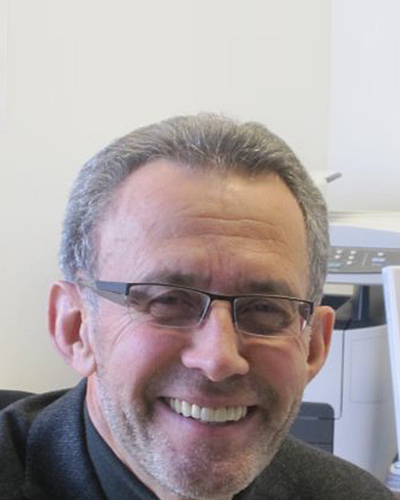 Dr. Robert Skinner (Ph.D. Geology, University of Washington) is an Executive Fellow of The School of Public Policy at the University of Calgary. He has over four decades of experience in government, industry and academia; he has authored many papers, reports and articles on energy policy and issues. His broad expertise covers national and international energy policy, geopolitics, business strategy development, business development, organizational structure, project analysis and risk assessment, government relations, communication and corporate affairs. He held senior energy policy positions in the Canadian government, including as Assistant Deputy Minister responsible for policy advice on all energy commodities. His international energy policy and development experience stems from his term as Director of the Policy Office of the International Energy Agency at the OECD in Paris, where he led the Agency's member country policy reviews and led teams to provide structural and energy policy advice for economies in transition in eastern Europe and South Africa. His industry experience was with TOTAL and Statoil, establishing their offices and business development in oil sands of Canada where he was responsible for strategy, business development, government relations, economic analysis, mineral and lands and intellectual property. From 2003 to 2006, he was the Director of the Oxford Institute for Energy Studies, recently named by gotothinktank.com as the top Energy and Resource Think Tank. He is on the Board of Directors of Switchable Solutions Inc., a technology company and on the Advisory Board of the Centre for Energy Economics at the University of Texas.
Sherry Lovely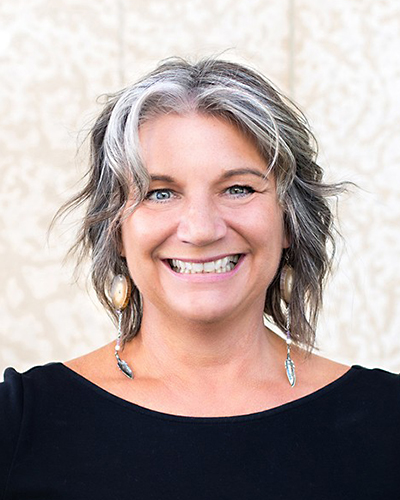 As the principal consultant for Fireweed Coaching and Consulting, Sherry's value as a senior consultant has been developed with 25 years related experience working with senior government officials with the Government of the Northwest Territories (GNWT) and the Mackenzie Valley Impact Review Board (MVEIRB) in Yellowknife NT. She holds a BA in Social and Cultural Anthropology from the University of Calgary (2001) with an honors study of the archaeological impacts of the cultural and wellbeing of Dene communities and their land along the proposed Mackenzie Gas Project. Sherry has provided expert research and advice on cultural and socio-economic relationships and regulatory areas on behalf of the people of the NWT. As an advisor to Deputy Ministers/Industry negotiation teams, she provided recommendations to the Deputy Ministers related to education, cultural, health and community wellness impacts for the DeBeers Snap Lake and proposed Mackenzie Vally gas pipeline Socio-Economic Agreements.
Due to her extensive knowledge and experience in these areas Sherry was often called upon for her expertise. She has continued to provide ongoing recommendations for the GNWT for the social and cultural wellbeing of NWT residents through an extensive review of the GNWT Project (Environmental) Assessment Function for the Deputy Ministers Project Assessment Senior Management Coordinating Committee with respect to its policy, activities, and relevant legislation. Sherry was also invited to provide oversight and contributions to the MVEIRB Socio-economic Impact Assessment Guidelines.
Wes Funk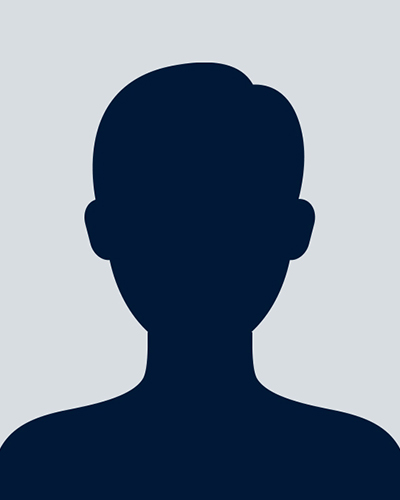 Wes Funk (B.Comm., B.Sc. (Hon), M.E.Des is the founder and principal of DXD Consulting Inc. He has over 25 years of experience providing advisory services to private and public sector clients around the world. He has led the development of several regional and global-scaled enterprises focusing on decision analysis, risk management and sustainability strategy and policy creation. He has worked extensively in the mining sector including the Canadian International Development Agency (CIDA) and the World Bank in Zambia's copper district. Green House gas (GHG) management and climate change strategies and scenario analyses are core elements of Mr. Funk's environmental and social governance (ESG) related engagements in mining, energy and infrastructure. He led the development of pioneering research in methane emissions management in Canada's energy sector for the Petroleum Technology Alliance of Canada (PTAC). GHG's have been incorporated in client life cycle assessments deployed across the mining and energy sectors – in aid of portfolio management, capital planning and permitting and approvals applications.
Dr. 'Lyn Anglin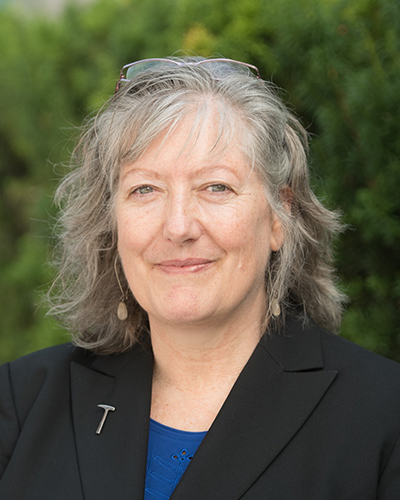 Dr. 'Lyn Anglin (Ph.D. Geological Sciences, Carleton University) is an experienced professional geoscientist with proven leadership skills, and a strong background in research management, communication, and government relations. She has enjoyed an influential 35-year career in geoscience research, research management and research policy, primarily related to mineral deposits, geochemistry, mineral exploration, and mine remediation. She was Chief Scientific Officer at Imperial Metals, a Vancouver–based mining company, from Sept 2014 to Dec 2018 and prior to that she was inaugural President and CEO of Geoscience BC (GBC), a non-profit geoscience research organization focused on attracting resource development investment to B.C. Before joining GBC, 'Lyn has spent almost 20 years with the Federal Government, as a Research Scientist and a Subdivision Head in the Mineral Deposits Division, and as Associate Director of the Pacific Division, of the Geological Survey of Canada. She also spent three years as a Science Advisor and Policy Coordinator with the SR&ED Investment Tax Credit Program in Revenue Canada. Lyn's accomplishments have been formally recognized by her peers.